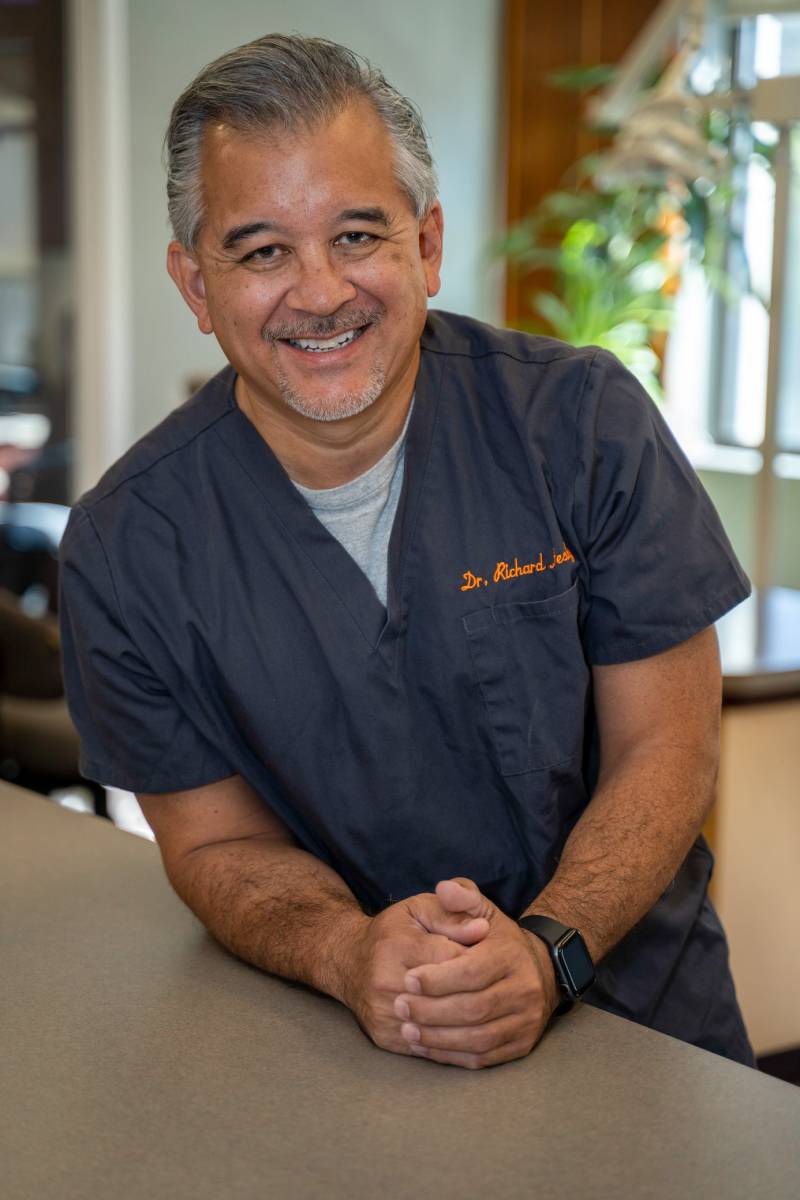 Dr. Richard Hesby's practice is limited to the dental specialty of orthodontics. He received his specialty training in orthodontics at the University of Iowa College of Dentistry where he also earned his dental degree. Before specialty training in orthodontics, Dr. Hesby served in the United States Navy as a general dentist onboard the aircraft carrier USS Harry S. Truman.
During his tour in the Navy he also completed a hospital-based residency program in general dentistry at the National Naval Medical Center in Bethesda, MD. Before pursuing his career in dentistry, Dr. Hesby graduated from the University of Michigan with a Bachelor of Science degree in Chemistry. Through the NROTC program, he was commissioned as an officer in the United States Navy and was selected for the Navy's Nuclear Power program where he served onboard a nuclear submarine in Groton, CT.
Dr. Hesby is a board certified orthodontist and is a Diplomate of the American Board of Orthodontists and a member of the American Association of Orthodontists, the American Dental Society, the Massachusetts Dental Society, and the Middlesex District Dental Society.
Dr. Hesby is actively involved in the town of Bedford where he sponsors activities with the grade schools, the town recreation leagues and the Bedford Citizen's Scholarship Foundation.
Dr. Hesby lives in southern New Hampshire with his wife and two daughters. He enjoys tennis, golf, music, piano, travel and spending time with his family.